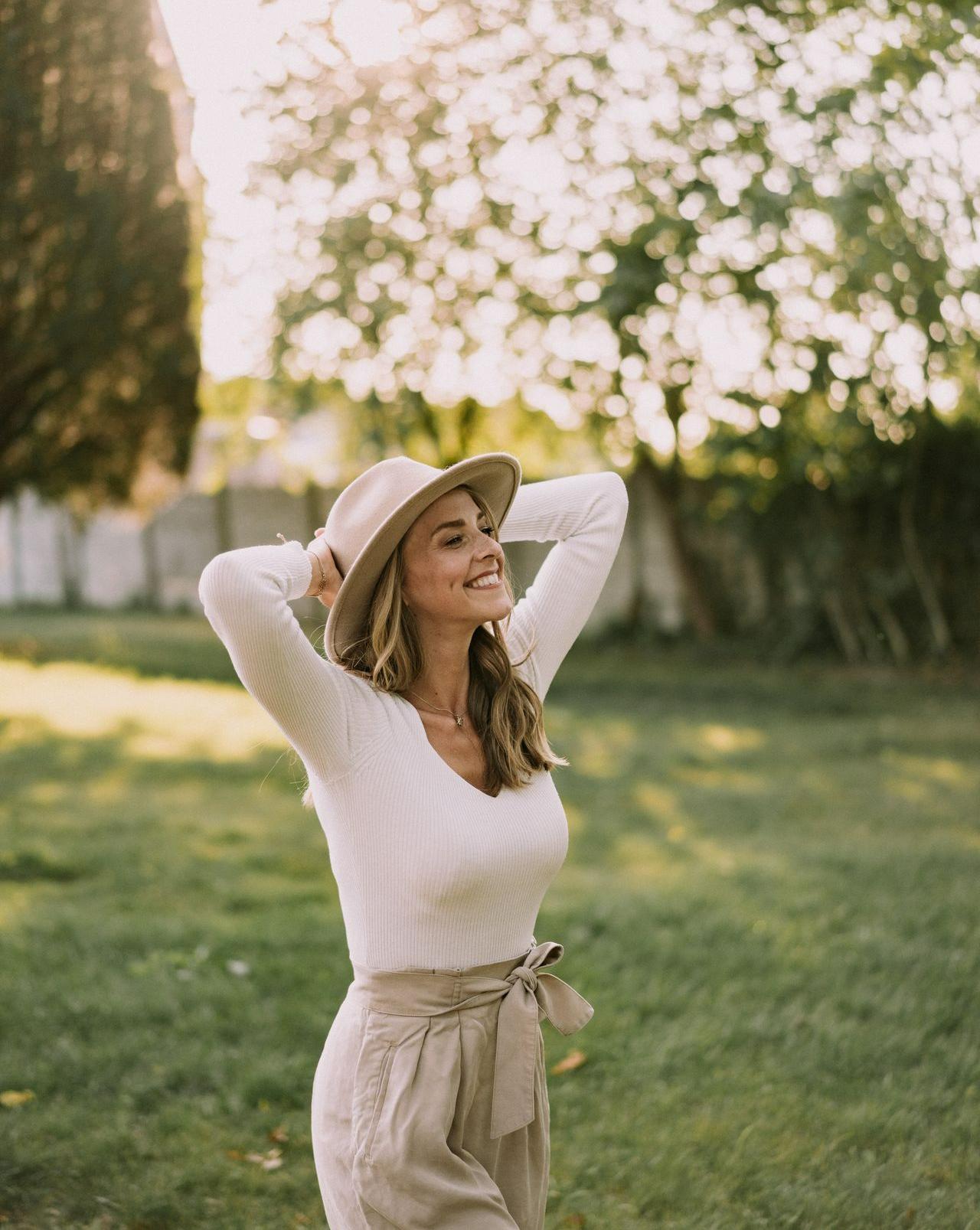 Blij dat je er bent!
Elke Jordens is een gecertificeerd coach alumni van de Jay Shetty Certification School . In haar vrije tijd vinden jullie haar terug in de natuur, verzonken in een podcast of genietend van de stilte.

Ochtend- en avondroutines zijn haar stokpaardje en vormen de fundering van haar persoonlijke transformatie in 2019 waar ze de connectie met haar authentieke zelf vond.
Haar leven is niet 180° maar 360° gedraaid. Sindsdien is ze ondernemer, besloot ze dierlijke producten en alcohol te bannen en staat ze iedere ochtend voor de zonsopgang op om aan de beste versie van haarzelf te werken. Ze gaat bewuster door het leven en heeft leren vertrouwen op haar buikgevoel, hetgeen een vrij en energiek gevoel geeft.
Haar levensdoel is om deze sprankel over te brengen naar jou.
I'TS YOUR TIME TO SHINE!
Are you also ready to find that connection with yourself again?
Contact us or schedule your free intake interview!

2021 - ...
My dream became reality
I launched U.nplug with the mission of guiding you to a happy, free and untamed life.

Ready for a new chapter
I quit my job and enrolled in Jay Shetty Certification School! Ready to get out of my comfort zone and just go for it. Ready to grow, to face mountains, to face myself, to fail and to gain back my strength.

2019 - 2020
My transformation
Maybe you recognise it? Doubts, sleepless nights, daily discussions with yourself and the people close to you. I wanted to hear it from others. "Is this the right thing to do?",

I kept waiting for a mythical future moment when I would feel confident enough, have enough money and feel like an expert. And you know what?

That right moment would never come. But thanks to listening to many podcasts, (audio) books, TED talks, my education and more, I have decided to put my intentions into practice and take action now. This is the time.

2018 - 2021
Career coach
For three years, I worked as a career coach, helping more than 100 people to deal with dismissal, reorientate their career and apply for their new dream job.